EXTERIOR CLEANING WITH THE AREA'S FINEST!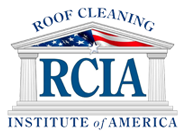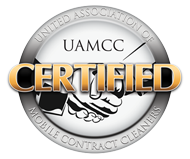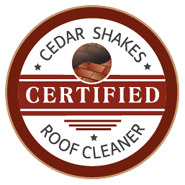 Meet your property's biggest advocate! Clean Pro Exteriors serves our North Carolina community with cleaning services that protect your home or business from top to bottom.  Your property is your #1 investment (See our service areas). We strive to deliver professional expertise that will:
WHAT SETS CLEAN PRO EXTERIORS APART
At Clean Pro Exteriors, our customers always come first. We believe in delivering the highest quality service to our customers…because they deserve it. We always work with the following core values:
Every property has unique. At Clean Pro Exteriors, we invest ample time into learning what sets your property apart so that we can tailor our services to your specific needs.
We believe in maintaining full transparency with our customers. Whether it's to do with pricing or our services, we are always open and honest so that you can be sure you are getting top-quality exterior cleaning at the best value.
We remain detail-oriented and never cut corners. Our job isn't done until we've done all we can to help your property reach its full potential.
Our dedication to our customers is at the heart of everything we do. Our customers are important to us, and our primary goal is always to make sure that your property is a beautiful, safe, and structurally sound as possible.
At Clean Pro Exteriors, we are committed to delivering the utmost in exterior cleaning services to our community. We offer pressure washing services, soft washing services, roof cleaning, and other exterior cleaning services to suit all your needs, whether you own residential property or a commercial business. No matter what your needs are, you can count on Clean Pro Exteriors for high-quality, comprehensive solutions. (See our service areas)

House Washing

Our technicians bring exceptional value, top quality, and industry-approved cleaning practices to your property. We know how important your home is to you, and we make it our sole focus to deliver the best in customer service and results to you. Customers need only rely on one source for all of their exterior cleaning services.

Roof Cleaning

Clean Pro Exteriors prioritizes the long-term wellbeing of your roofing. In order to bring you the best in quality, we provide a soft wash roof cleaning service. This means that we don't use any form of pressure to remove dirt, mildew, mold, moss, and other buildup.

Deck Restoration

Your deck should be a highlight of your property. Our technicians ensure that it's safe, structurally sound, and beautiful. Our three-step process provides your deck with maximum protection and cleaning!

 

Cedar Roof Washing

You've invested in a cedar roof that should be a functional and decorative asset to your home for decades. So it just makes sense that you invest in its longevity, too. Clean Pro Exteriors delivers certified cedar roof cleaning to protect your roofing and bring a better aesthetic to your property.